Om os
Lej et Lager er en del af Dalsgaard Ejendomme ApS
Lej et Lager tilbyder moderniserede og professionelle lokaler til virksomheder og private i Tune tæt ved Roskilde. Lej et Lager er en del af Dalsgaard Ejendomme ApS, der blev stiftet af ejeren Kurt Dalsgaard i år 2000.
Kurt Dalsgaard har en baggrund som tømrer og var i en årrække tømrermester med adskillige ansatte og mange aktiviteter i Roskilde og omegn.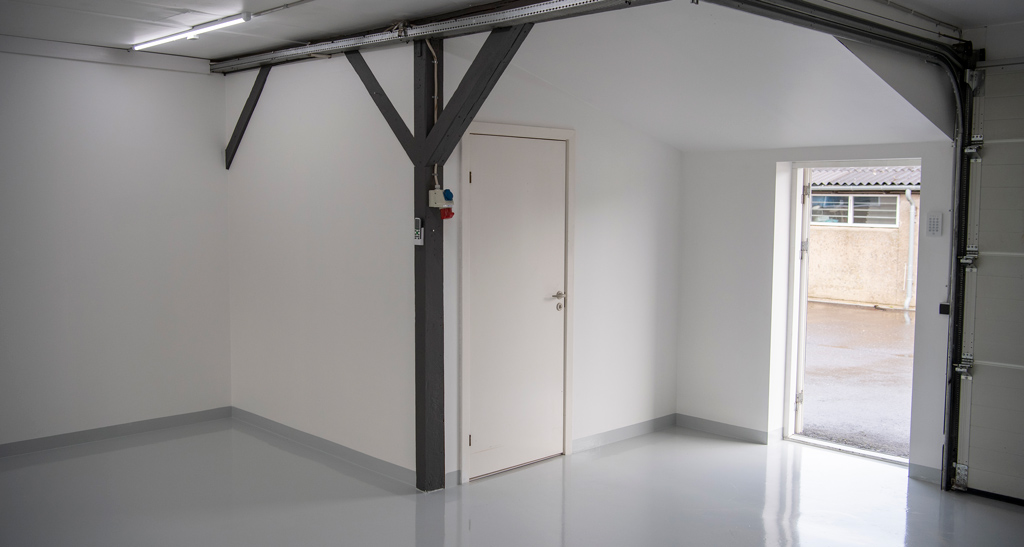 Ombygning og modernisering i år 2003
I år 2003 overtog Kurt Dalsgaard to store bygninger med svinestalde i Tune. Han gik i gang med en omfattende renovering og modernisering, og resultatet blev Lej et Lagers flotte og lyse lokaler, der nu lejes ud som erhvervslokaler og lagerrum. De to ombyggede svinestalde er i dag ramme om et levende miljø for virksomheder og selvstændige. Ejeren Kurt Dalsgaard har kontor i bygningerne, og han er altid klar til at give en hjælpende hånd til lejerne og virksomhederne. Hans kone hjælper også til med den daglige drift af bygningerne.
Her ligger Lej et Lager